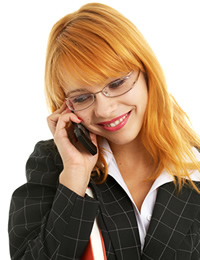 Get your Home Phone or Fax from SwitchWorks
Tired of dealing with the Big Guys? SwitchWorks has designed home phone services to suit every need — from single line, to family (two line) service to SoHo phone + fax. Choose the home phone that best suits your needs — or SAVE with BUNDLES
Home Phone Classic Basic
$59.95
High speed Internet up to 6 Mbps
Standard calling features included1
Unlimited local area calling3
Keep your existing number or get a new number5
Voice mail + call waiting $5.00/month
Requires one time purchase of a modem6 and a telephone adapter7
Home Phone Classic Plus
$79.95
High speed Internet up to 6 Mbps
ALL calling features included2
Unlimited calling in Canada/U.S.4
Keep your existing number or get a new number5
Requires one time purchase of a modem6 and a telephone adapter7
Home Phone Classic Duo
$109.95
High speed Internet up to 6 Mbps
TWO phone lines
ALL calling features included2 on both lines.
Unlimited calling in Canada/U.S.4 on both lines.
Keep your existing number(s) or get a new number5
Requires one time purchase of a modem6 and a telephone adapter7
Soho Phone & Fax
$69.95
High speed Internet up to 6 Mbps
Standard calling features included1
Keep your existing number or get a new number5
Your phone number is also your fax number: Use your fax machine for outgoing faxes; incoming faxes are delivered as PDFs.
Requires one time purchase of a modem6 and a telephone adapter7
Home Phone Freedom Basic
$19.95
Bring your own Internet connection
Standard calling features included1
Unlimited local area calling3
Voice mail + call waiting $5.00/month
Requires one time purchase of a telephone adapter7
Home Phone Freedom Plus
$39.95
Bring your own Internet connection
ALL calling features included2
Unlimited calling in Canada/U.S.4
Requires one time purchase of a telephone adapter7
Using Your SwitchWorks Home Phone Service
For more information regarding installation of your home phone service, calling features, and accessing your calling history, please see our Home Phone Usage page
VoIP phone emergency 9-1-1 features differ from traditional 9-1-1 emergency services. Please see our 911 Information and Limitations page and Terms and Conditions for more details.
Additional Services
* Prices include monthly dry loop service. One time setup fee for dry loop ($20) applies. No contract required. Activation fee for new customers $50. Save by choosing a one year contract: activation fee waived.
See Terms and Conditions for full details
.