Postini Email Spam Filtering

While SwitchWorks does a lot of work behind the scenes to stop Spam attacks, Spam is sneaky and inevitably, some will reach your inbox.
All SwitchWorks hosting plans include free spam filters which do a good job of dealing with your daily influx of spam. However, if you want more aggressive spam filtering, SwitchWorks offers "Postini Advanced Spam Filtering Service" for only $1.00 per month, per email address. The Postini filters intercept spam before it gets to your inbox and you will receive a list of the quarantined messages in a daily summary.
Advanced Spam Filtering
If you don't receive that much daily spam, the free spam filters are perfect for flagging messages and moving them to your junk email folder. However, if you're buried in spam, even if it's moved to a junk folder, it maxes out your mailbox size limit. Postini Advanced Spam filtering service is well worth the small fee for the added control.
Why try Postini Spam Filtering?
Save Time: Regain all the hours you spend wading through unwanted emails.
Increase Productivity: The summary email lets you delete spam all at once.
Gain Control: You can adjust your filtering from lenient to aggressive.
Low Cost: You pay only $1.00 per month, per user.
Don't wait! Get protected now! Call 416-531-8750
SSL Certification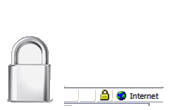 Secure your website and online store!
One of the most overlooked items for an online store is the Secure Sockets Layer (SSL) for encrypting transactions. With so much personal information being compromised every day, your customers want assurances of security when making purchases over the internet. Many online stores lose sales every day as even the least web-savvy customer won't place an order when they don't see the "little gold lock" on their browsers indicating a secure site. By the time your customer has popped off an email questioning the site's security or considered calling to place an order, you have already lost the sale.
In just minutes, you, too, can have an SSL installed and operational on your site. Put your customer's concerns at ease with the established standard of reliable credit card processing; start accepting credit cards and customer information details with absolute security. Your customer's confidence in purchasing from your company is their first concern – and being able to offer the latest in secure credit card technology will most likely result in repeat business for you. As a business owner, you owe it to yourself – and your customers – to have the benefit of safe purchase transactions.
Don't leave your customers wondering about your store's security — install an SSL certificate.
Shared SSL
1 year – $50.00
Setup Fee: $25.00
Dedicated SSL
1 year – $119.00
Setup Fee: $30.00
Don't wait! Call to get SSL! 416-531-8750
LiveStats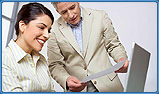 Real-time Website Visitor Tracking! Your Website is speaking…are you listening?
LiveStats is a simple and easy-to-use visitor tracking service. Learn how people find your Website, where they come from, what they do, how long they stay and much more!
No software to install
Easy setup — takes minutes
Invisible to your visitors
Graphical & intuitive reports
Real-time results — no waiting
SwitchWorks offers LiveStats service for only $3.00 per month (Annual contract required).
Key Features
Live real-time web analytics

– LiveStats reports your web site activity as it happens and the origins map performs real-time geographic segmentation.

Email reports

– Automatically email fully graphical reports by week or month.

Drag and drop report configuration

– An industry first in data visualization; you can drag and drop from the palette of report elements to present the information you need.

Exclusive to Livestats

, the Calendar Graph identifies data trends and anomalies with one click.

Keyword search

– Many reports can be filtered by keywords, making it easy to drill down on details such as a specific web page or group of web pages.

Forecasting

– So you can quickly determine trends for your website.
Don't wait! Call to get LiveStats! 416-531-8750
Website Design Tool
Everything you need to build, promote and manage your website quickly and easily.
CHOOSE A DESIGN

Pick from 1,500 professionally designed websites.

CUSTOMIZE IT

Quickly add your own logo, graphics, text, and domain name.

SHOW THE WORLD

Click one button to publish your site to the web (we host it).
SwitchWorks Site Design Tool gives you more features and the ability to build a more robust website:
Bronze Plan
Ideal for your Small Business/personal website if you want more features such as a guest book, photo album, and even a blog.
Silver Plan
Perfect for your small business website with every feature you need to create a professional business website, such as forms, banners, and flash intros.
Gold Plan
This package is the best way to easily create an ecommerce website complete with catalogues and payment gateway integration.
| Configurations | Bronze Plan | Silver Plan | Gold Plan |
| --- | --- | --- | --- |
| Site Wizard | | | |
| WYSIWYG HTML Editor | | | |
| Navigation Manager | | | |
| FTP Feature | | | |
| Security Implementation | | | |
| # of Unique Designs | 400 | 700+ | 700+ |
| # of Main Navigations | 3 | 30 | 70 |
| # of Sub Navigations per Main Navigation | 3 | 6 | 6 |
| Image / Logo Incorporation | | | |
| Guest Book | | | |
| Photo Album | | | |
| Home Page Wizard | | | |
| BlogZone | | | |
| Form Wizard | | | |
| Footer | | | |
| Banner | | | |
| Image Editor | | | |
| Flash Intro Wizard | | | |
| External Link | | | |
| Shop Wizard | | | |
| Product Catalogue | | | |
| Payment Gateway Integration | | | |
| Monthly Charge | $5.95/mo | $14.95/mo | $19.95/mo |
Don't wait! Call to get our Site Design Tool!! 416-531-8750