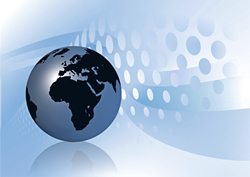 SwitchWorks ADSL business services deliver high speed Internet to your small or medium-sized business. With download speeds of up to 6 Mbps and unlimited transfer, SwitchWorks Business Internet helps make your company more productive and more connected.
Need even faster download speeds? SwitchWorks Business Internet Premium delivers a committed 7 Mbps download, and is available in selected locations in the Greater Toronto Area.
Call us at 416-531-8750 to find out more about how SwitchWorks can help your business get connected today.
| Service | Basic Business Internet | Business Internet Professional | Dedicated Internet (HSA) | Business Internet Premium |
| --- | --- | --- | --- | --- |
| Static I/P | YES | YES | YES | YES |
| Download | up to 512 Kbps | up to 6 Mbps | up to 6 Mbps | committed 7 Mbps |
| Upload | up to 512 Kbps | up to 800 Kbps | up to 800 Kbps | up to 800 Kbps |
| Transfer | unlimited | unlimited | unlimited | unlimited |
| Setup | none | none | $500 | $500 |
| Modem | $79.95 | $79.95 | included | included |
| Router | not required | not required | included | included |
| SLA | MTTR 48 hrs | MTTR 48 hrs | MTTR 4 hrs | MTTR 4 hrs |
| Availability | wherever DSL is available | wherever DSL is available | wherever DSL is available | selected areas only |
| Price per month | $49.95 | $79.95 | $169.95 | $199.95 |