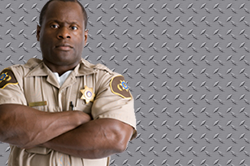 Protect your Domain with the Domain Name Sentry!
SwitchWorks Domain Name Sentry is a premium service for your business domain. With Domain Name Sentry your domain name is automatically renewed every year, so you never have to worry about losing your domain name.
Some Internet companies offer cheap domain name registration, but is your domain name safe? What if your renewal falls through the cracks? What if your domain name expires, and someone else registers it? What will you do?
Think about how much it would cost you in time, money, and lost business if you were to lose your website and all your email addresses.
We understand that you're in business to run your business. You don't want to worry about your Internet services, you just want them to work. And once you've invested in a website for your business, you don't want to have to worry about managing your domain name.
At SwitchWorks, we are the domain name registration and security experts. We are your Domain Name Sentry. When you upgrade to Domain Name Sentry we guarantee to renew your domain name every year until you tell us to stop. Protecting your valuable domain name is our number one priority, because it's our business.
Domain Name Sentry for new domain registrations: $49.95/year.
Domain Name Sentry for transferred domains: $99.95 for the first year; $49.95/year afterwards.
Domain Name Sentry protects your domain name. Guaranteed.
Order Form
After filling out the form below, one of our representatives will contact you to get your billing information, at which point we will register your domain for you.
Please make sure all information in the form below is correct to expedite our registration process.